5. W krainie Misia Muzysia
07.11.10 (niedz.)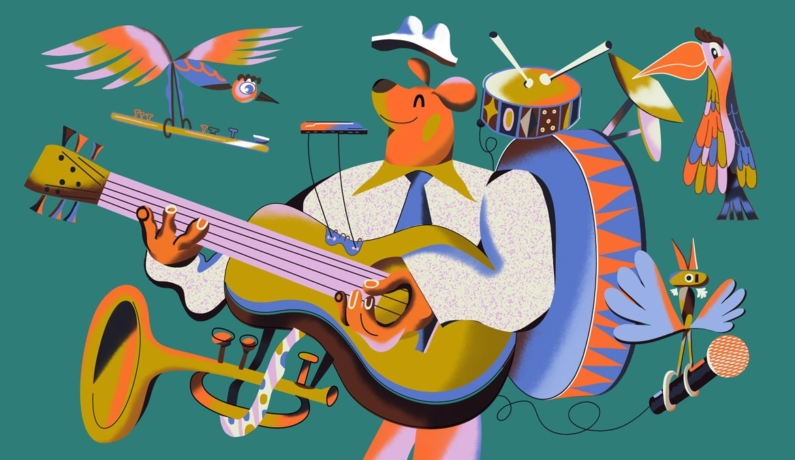 Wykonawcy:
Adriana Kortas przygotowanie koncertu
dr hab. Barbara Kamińska – prof. UMFC w Warszawie konsultacje
Grzegorz Sikorski instrumenty perkusyjne
Yi Wang instrumenty perkusyjne
Tomasz Gluska trąbka
Artur Pilch fortepian
Repertuar:
W programie utwory m.in:
Bill Molenhot – Music of the day, Duet na marimbę i wibrafon
Georges Bizet – Uwertura do opery Carmen
Hans Zender – Polka
August Durand – Walc Es- dur
Jeremiah Clarke – Trumpet Tune, The Prince of Denmark's March
Piotr Czajkowski – Taniec neapolitański
Johannes Brahms – Kołysanka
Giuseppe Verdi – Marsz Triumfalny z opery Aida
Bilety:
Sprzedaż biletów oraz rezerwacja telefoniczna prowadzona będzie od 18 października 2010 w godz. od 11 do 14.
Pula biletów ograniczona.
Szanowni Państwo,
informujemy, że termin koncertów  listopadowych został przesunięty z 6.11.2010 (sobota) na 7.11.2010 (niedziela). Godziny koncertów pozostają bez zmian.
godz. 10 i 11 – dzieci od 2. do 6. roku życia